Disable Sony What's New notifications
Published on
If you have a Sony smartphone, you noticed the annoying notifications from Sony's built-in WhatsNew app. They look like this: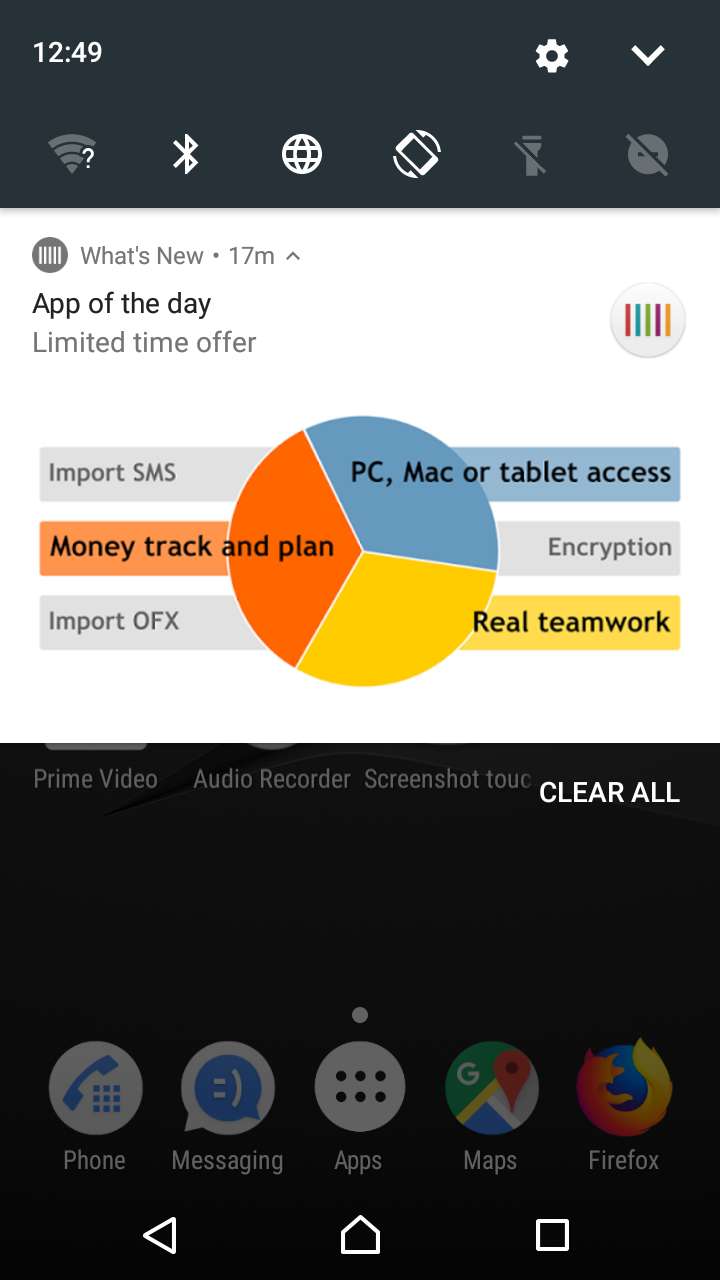 Sony also made it impossible to disable the app or block the notifications through the usual means. Where normally you'd see an option to block all of the app's notifications or disable the app itself, there are no such options for WhatsNew.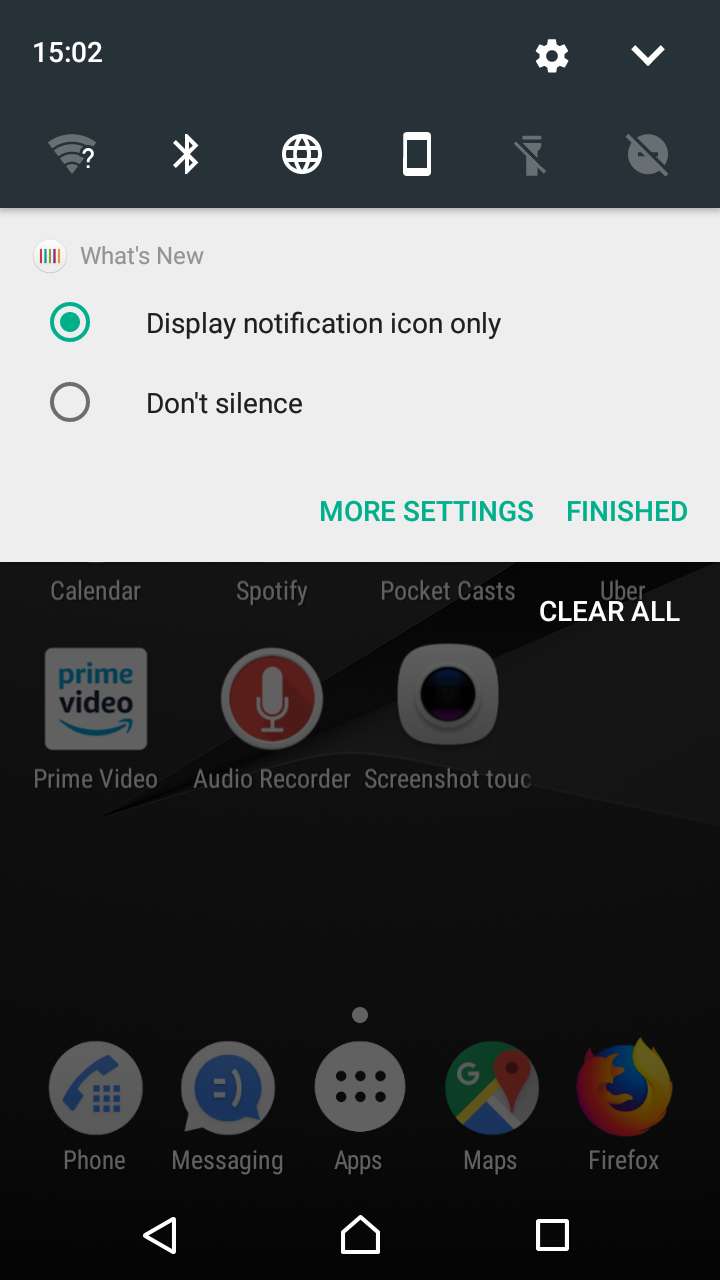 So for a long time I assumed that it was impossible to get rid of these notifications, short of rooting the phone.
Then one day I watched The Shawshank Redemption and was inspired by the scene where Andy was writing letters to senators. Maybe if I write a lot of letters to Sony's support, they will do something about it?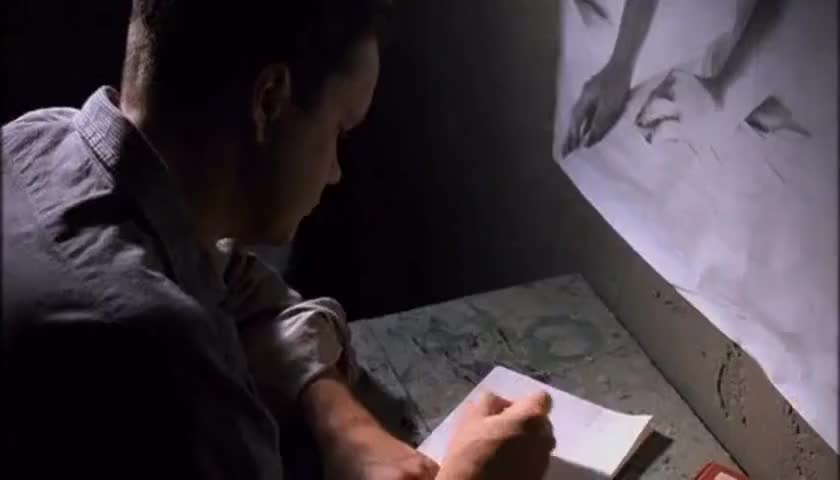 To my surprise, I got a response right away.
Dear Roman,

Thank you for contacting the Sony Xperia support centre.

In regards of your query on how to disable the WhatsNew notifications on your Sony Xperia Device.

Kindly follow the below steps.

You can avoid getting notifications from the What's New app by turning off Show notifications in the app. To disable notifications in What's New

From your Home screen, tap the Application screen icon.
Find and tap What's New.
Drag the left edge of the screen to the right, then find and tap Settings.
Drag the slider beside Show notifications to the left.

Note! The notifications of the application updates are exempted from the above setting. These updates may contain critical security and functionality patches that make your device more secure since it protects all the personal data on your device, and also improves the performance.

We hope this helps.

Kind Regards,
Mike [redacted]
Sony Xperia UK Customer Services
And indeed, the setting was there: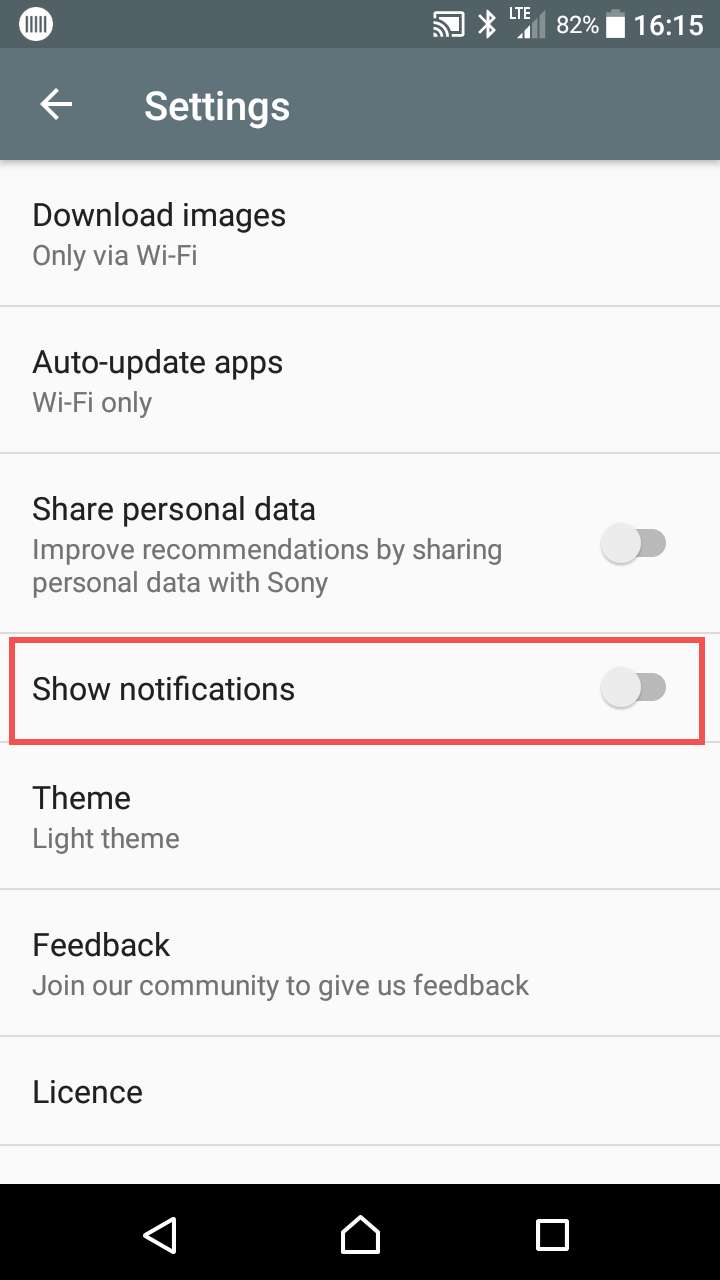 Thanks, Mike!
The only caveat (and the reason I hadn't looked in the settings before) is that in order to get to the settings, you need to accept the app's terms and conditions.